14 Images released on Thursday 10/06/2021

Contact the news and picture editor.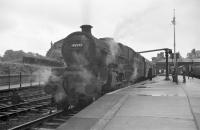 Dumfries: Jubilee 45593 'Kolhapur' tops up with water whilst calling at Dumfries with the summer Saturday 06.40 Birmingham – Glasgow service on 20th August 1966.
Glasgow, Dumfries and Carlisle Railway
Robin McGregor [20/08/1966]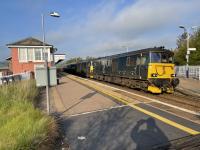 Stonehaven: Caledonian Sleeper service, double headed with 73970 leading and 73971 behind, at Stonehaven on 1st June 2021.
Aberdeen Railway
Duncan Ross [01/06/2021]