The actress will reprise her role as Bobbie Waterbury, more than 50 years after the original film.
(
Permalink
)
Railway Children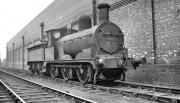 Wakefield: Barton Wright 2F 0-6-0 no 52044 (ex-LYR class 25 no 957) standing alongside 56A Wakefield shed in 1959, the year of its withdrawal by BR. Built by Beyer Peacock in 1887 the locomotive is now preserved ...
K A Gray //1959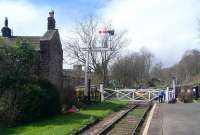 Oakworth: Closing the level crossing gates at Oakworth, April 2013.
Colin Alexander 27/04/2013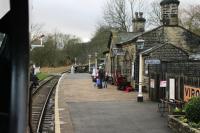 Oakworth: Unchanged since Jenny Agutter's tearjerker scene in The Railway Children Oakworth is a period gem and lovingly maintained by KWVR members. Seen here from an approaching Oxenhope bound train the ...
Mark Bartlett 07/01/2012
A new generation of advanced CCTV has been installed on Metro as part of a £4.2m revamp of security cameras on the network. The new cameras 740 in total have gone in at all 60 stations on the Metro system. They offer state-of-the-art picture quality which make it easier to pinpoint troublemakers and provide crystal clear footage to support police investigations.
(
Permalink
)
Tyne and Wear Metro
Tyne and Wear Metro

Covid-19 has placed severe restrictions on our travel freedoms and we complain about being confined to our local area, potholes, late trains and single carriageway roads - but spare a thought for our ancestors. Until the 18th Century, the only safe way in and out of Berwick was by sea, just the brave and the poor would take to the highway.
(
Permalink
)
Berwick-upon-Tweed
Avanti West Coast

The social housing body behinds a new flats complex along a former railway line said they are surprised by concerns raised by Into The West after a successful appeal against a decision not to grant planning permission for it.
(
Permalink
)
Derry
Into the West
Londonderry
Planning
Strabane
Derry Journal

ScotRail is urging West Dunbartonshire customers to buy tickets in advance following the relaxation of rules on non-essential travel.
(
Permalink
)
Ticketing
Dumbarton and Vale of Leven Reporter

Fife Today

Passengers aboard a NorthLink ferry from Shetland are facing a 213-mile diversion after the vessel suffered a fouled propeller on approach to Aberdeen.
(
Permalink
)
Aberdeen
NorthLink
Shetland
Teignbridge District Council has approved Network Rail's plans to extend an existing rockfall shelter over the railway line between Dawlish and Holcombe in Devon.
(
Permalink
)
Dawlish
Holcombe
Rockfall Shelter
Rolling stock leasing and management company Porterbrook has appointed of Mark Wyborn as its new Head of Freight Commercial, with responsibility for developing its first dedicated freight strategy and building 'strong commercial partnerships' with existing freight operators, new market entrants and Network Rail.
(
Permalink
)
Porterbrook
Railway Gazette

A female passenger who regularly used Bellshill Station has notched up a nationwide record - for the scale of a fine she faced after being caught for fare dodging.
(
Permalink
)
Bellshill
Fine
Haymarket
Motherwell Times

Highland councillors agreed to approve the plan despite serious accessibility concerns for disabled people. [See item of the 28th for first mention of approval.]
(
Permalink
)
Dalcross
Inverness Airport
Fascinating images have revealed the interior of former Yugoslavian leader Josip Broz Tito's custom-designed Blue Train which was used exclusively for his diplomatic travels.
(
Permalink
)
Tito
Yugoslavia
Daily Mail

Councillors agreed to approve the plan despite serious accessibility concerns for disabled people. [See item of the 28th for first mention of approval.]
(
Permalink
)
Dalcross
Inverness Airport
Inverness Courier

A host of Scotrail services have been cancelled or are running at a reduced service as a result of strike action.
(
Permalink
)
ScotRail
Strike
The Herald

ScotRail has caused nearly 3 million minutes of delays to its own trains in nine years, figures highlighted by the Scottish Conservatives today showed.
(
Permalink
)
Politics
ScotRail
Trains on the Wemyss Bay-Glasgow line were disrupted by a signalling fault yesterday.
(
Permalink
)
Signalling
The nationalised shipyard company at the centre of Scotland's ferry building fiasco has made a £100m loss in its first four months of Scottish Government control.
(
Permalink
)
Ferguson Marine
Ardrossan Herald

Scottish Legal News

The biggest ferry in the Caledonian MacBrayne fleet will remain in Greenock for repairs until well into next month.
(
Permalink
)
Caledonian MacBrayne
Daily Record

Calls for island representation on quango boards have been reinforced by the current ferry crisis - but resistance to appointing islanders has never been more evident.
(
Permalink
)
Caledonian MacBrayne
Stornoway Gazette

Campaign for North East Rail (CNER) has confirmed its commitment to retaining cycle paths on the Formartine and Buchan Way and the Deeside Way.
(
Permalink
)
Campaign for North East Rail
Deeside Railway
Deeside Way
Formartine and Buchan Railway
Formartine and Buchan Way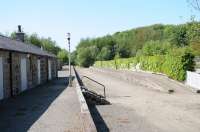 Maud: The Fraserburgh platforms at Maud Junction looking south towards Aberdeen on 27 May 2012, with trees and shrubs continuing to encroach. Difficult now to imagine passengers for the Broch and Peterhead, ...
Brian Taylor 27/05/2012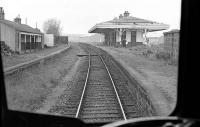 Ellon: Approaching Ellon in June 1974.
John McIntyre 01/06/1974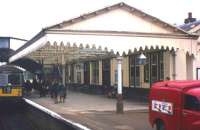 Banchory [2nd]: An oft repeated scene at Banchory on the Royal Deeside line in the summer of 1965, where an Aberdeen - Ballater DMU has arrived at the westbound platform. Pupils from Banchory Academy board the train, ...
Frank Spaven Collection (Courtesy David Spaven) //1965
Ellon Times

South Ayrshire Council yesterday blocked the sale of the Station Hotel.
(
Permalink
)
Ayr Station Hotel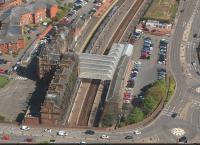 Ayr: Work is about to begin on a new staff accommodation block at Ayr station in the first phase of a programme that will unlock significant improvements for passengers and the operation of the station.
Network Rail //2020
Ayr Advertiser

Work has started on the UKs longest railway bridge, with ground engineers sinking the first of almost 300 piles that will form the foundations for the Colne Valley Viaduct. The viaduct, which will carry the new high-speed rail line for 3.4km across a series of lakes and waterways on the north west outskirts of London. [The proposed viaduct is 2.1 miles long - for comparison the Tay Bridge is 2.028 miles long. RS]
(
Permalink
)
Colne Valley Viaduct
HS2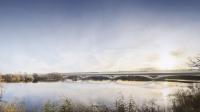 Colne Valley Viaduct: Colne Valley Viaduct concepts created for HS2 by Grimshaw Architects.
HS2 12/12/2017
Railstaff

Grampian Online

New fares for the Corran Ferry in Lochaber will apply from Saturday 1 May for the 2021/22 season.
(
Permalink
)
Corran Ferry
Highland Council