11 Images released on Thursday 08/04/2021

Contact the news and picture editor.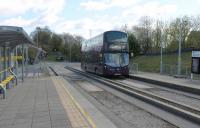 Ellenbrook: The 4.5 mile guided busway to Leigh starts at the site of Ellenbrook station, although the bus stop here is now known as Newearth Road. The station closed in 1961, eight years before the loop line from Kenyon Junction to Patricroft succumbed. The busway has been ramped down to join the road but the embankment beyond illustrates the original elevation of the railway (and station), and also marks the start of a greenway through Worsley that appears to be very well used.
Eccles to Springs Line and Tyldesley to Pennington Line (London and North Western Railway)
Mark Bartlett [06/04/2021]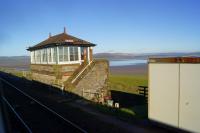 Arnside: Signalbox with a view - Arnside on the edge of the Kent estuary, between the station and the viaduct over the river. The location could be described as a little exposed but on this bright and sunny day in January 2018 it looked like the place to be.
Ulverston and Lancaster Railway
John McIntyre [26/01/2018]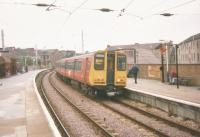 Partick: A Milngavie to Springburn service calls at Partick in September 1997 in charge of Class 314 (of blessed memory). Also consigned to history are the flippy-flappy departure indicators and the rather unlovely platform buildings in smoked plastic.
Stobcross Railway
David Panton [27/09/1997]